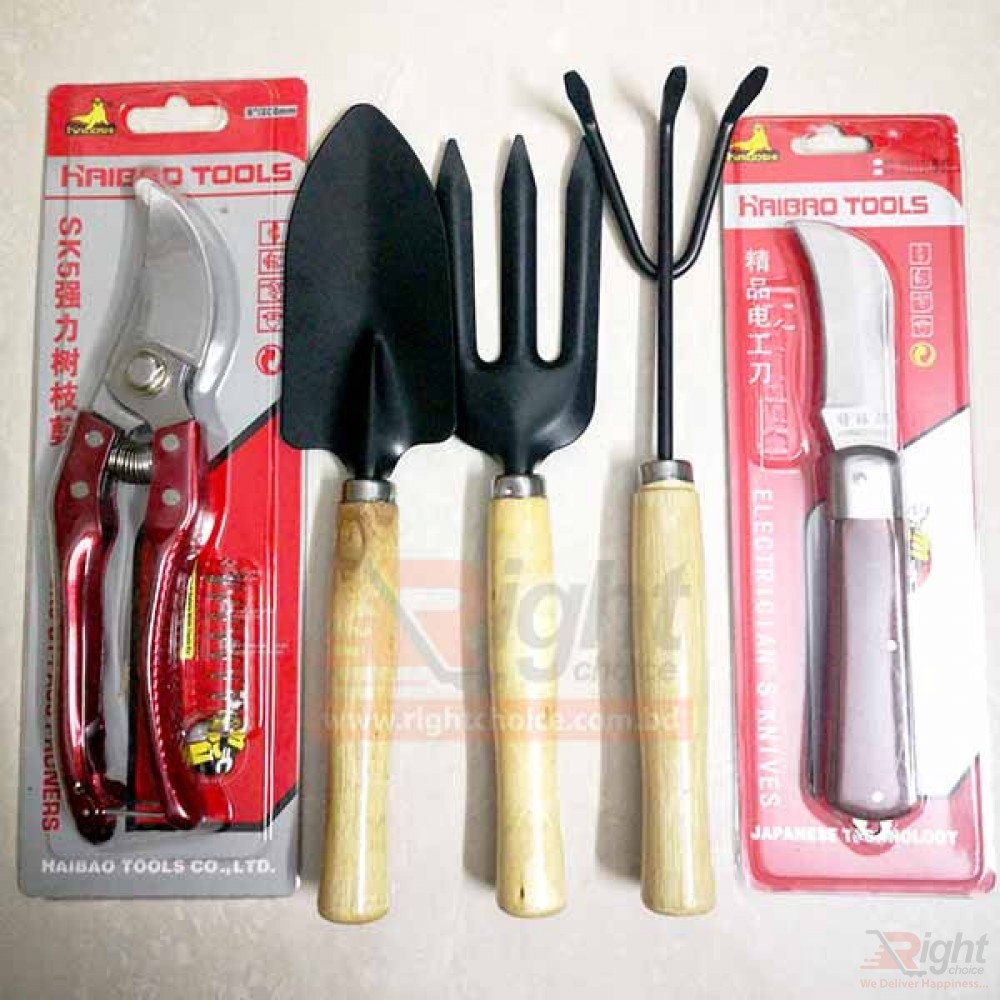 Gardening Tools and their Uses
For a healthy garden, you need to take care of your plants regularly. But gardening is never an easy task. And to ensure you work in your garden with ease, gardening tools are a must.
However, to make gardening easy a bunch of tools have been invented. But, you don't need all of them.
In this content, we are going to introduce you to some basic moreover effective gardening tools. Besides, we have talked about their uses as well. Go on reading and decide which gardening tool you need to buy. Here you go.
Gardening Tools and their Uses
Well, we have included almost all the essential gardening tools below. Read their description and choose them according to your need.
Gardening Scissor
Gardening scissors is one of the most important tools among all. Usually, regular scissors get unfit for other works when you use them in your garden. As a result, it breaks easily. But a garden scissor can serve you better in that case.
Besides, for cutting various packages and wrapping of many products, a gardening scissor is essential. Along with being sharp, a garden scissor is mostly rust and water resistant. And so, you can use it for many years without any problem.
Heavy Duty Gardening Knife
Instead of having a random knife, go for a heavy-duty gardening knife. It helps a lot to cut the sod, divide plants, weed cleaning, and many more.
You can draw planting gauge lines on the soil with the knife tip. Besides, some knives have measurements on them to know the depth of the plant seed.
Portable Folding Knife
It's wise to keep a folding knife when you need to work on your garden every now and then. You can do simple cutting and shaping with it. Besides, folding knives are great to take care of mini plants.
Also, it helps when you need to bring plants from other places. You can simply fold the knife and carry it with you anywhere.
Cutter Tool
Sometimes cutting hard brunches or thick objects, a scissor is not enough. Here you need a cutter. It can cut up to 2cm thick brunch easily. It needs less pressure to cut anything in your garden. So, if your garden includes big plants, having a cutter is a good idea.
Hand Cultivator
Preparing the soil before planting seeds is an important part of gardening. Doing this with bare hands is quite troublesome. The mud can make your nails dirty.
With a hand cultivator, you can easily do this without dirtying your hands. Besides, it's pretty easy to work with a hand cultivator than using hands.
Digging Shovel
With a digging shovel, you can easily dig the soil to put seeds in it. The edge of these tools can enter the soil easily. Not just soil, you can dig any sort of thick material with it.
You can also transfer soils from one pot to another with this tool. Besides, gardening shovels come in a suitable size that can be carried and hold easily.
Gardening Folk
Just like the cultivator tool, a gardening folk works great to prepare the soil before planting seeds. It looks like a big size folk. The pattern of this tool makes it perfect to dig the soil of your garden.
Besides, it helps to mix plant boosters and loosen up the soil for better growth. A garden folk can be one of your best collections for digging the soil as well.
Hose Pipe
Watering your plants is a regular must-do activity. But doing this task when you have a lot of plants is pretty troublesome. And to water all your plants every day with less trouble, a hosepipe is the best solution.
You can water your plants without any pause moving much. Besides, a hosepipe can control the water speed to make your watering task easier.
Verdict
We have discussed all the essential gardening tools above so far. Reading them all can help you decide what sort of gardening you need for your garden.
So, now that you know all of their uses, pick the most needed one for you. And if you want to buy them at the most affordable price, visit https://www.rightchoice.com.bd/gardening-tools.html?limit=all to check all the amazing gardening tools collection at the best deal.